Stratosphere Team
Our Core Team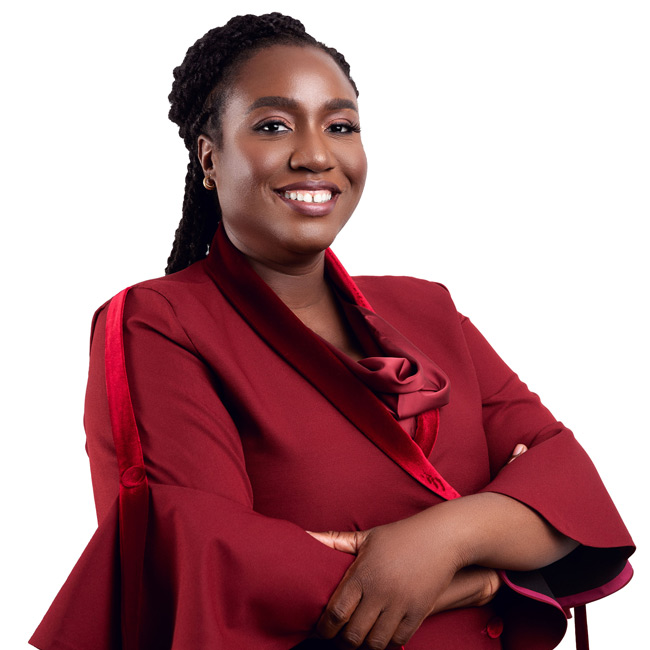 Agnes K. Allotey
Managing Director
Agnes is the Founder and Executive Director of Stratosphere. She is a Strategy, Innovation, Product and Organizational Development expert and a Management Consultant with 20 years of experience at McKinsey and Company, Bloomberg L.P., BIMA and Dow Jones and Company. She is also certified as a Productivity Coach from the International Coach Federation and a WRAP Internal Auditor. She has an MBA from NYU Stern School of Business where she specialized in Finance and Strategy and a Bachelor of Arts from Bryn Mawr College in English Literature with a minor in Physics, and a concentration in Creative Writing.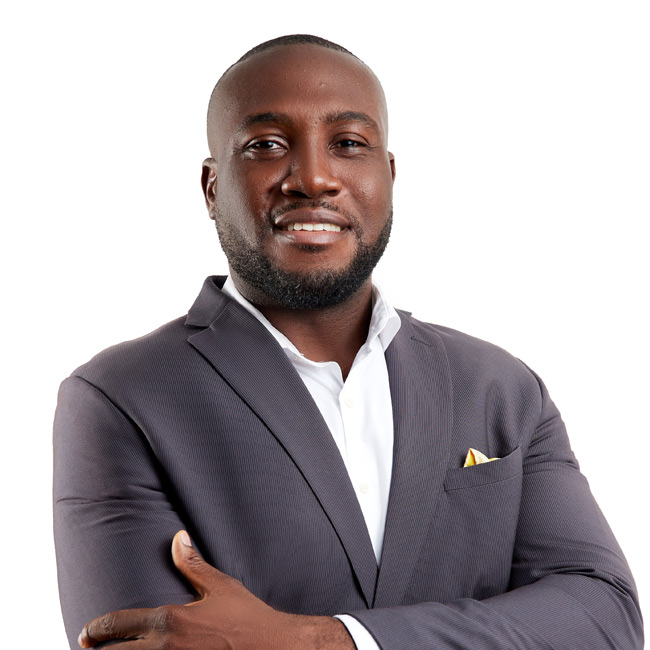 Laud Allotey
Executive Director
Laud Allotey oversees Operations and Finance for Stratosphere. Prior to Stratosphere, Laud worked on a $95 million World Bank-funded Urban Transport Project in Ghana in Communications and Public Relations.  He has founded and currently leads a ministry under Every Nation, a global network for over 1,000 churches and campus ministries headquartered in Tennessee, U.S.A., and Manila, Philippines.  He was until recently a member of the Executive Council of American International School, an international school that provides high-quality American education in the heart of Accra. He worked closely with the Chairman to turn the school from the point of shutting down to breaking even and eventually profitability.
Albert A. Bensusan
Senior Project Manager
Albert Bensusan is a Senior Project Manager at Stratosphere and carries out duties that include corporate strategy development; project management, monitoring, and control to ensure successful delivery of project goals and market planning involving a thorough analysis of competitors and developing business plans. Albert has extensive business development experience supporting businesses and clients and expanding their businesses in-country and sub-region.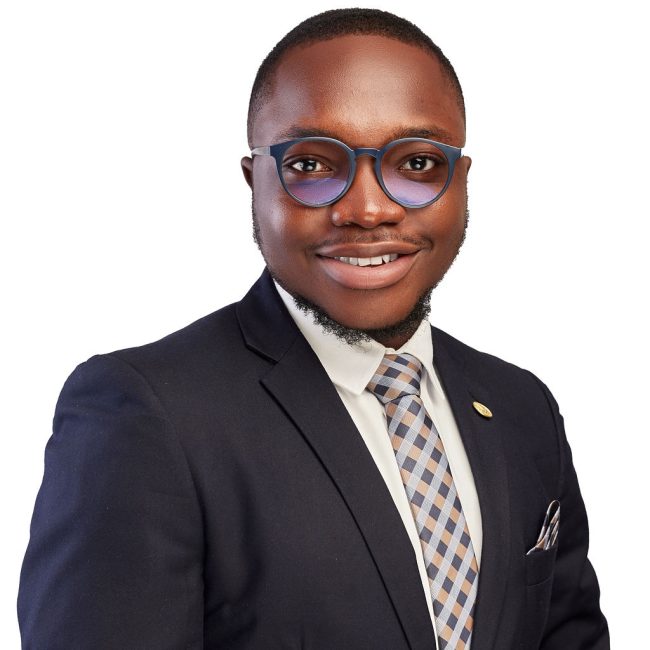 Eugene Elikem Agbo
Management Consulting Analyst
Elikem serves as a Management Consulting Analyst at Stratosphere, where he plays a pivotal role in conducting comprehensive research and analysis to facilitate effective problem-solving initiatives. Prior to joining Stratosphere, Elikem worked as an Investment Analyst at Injaro Investment Advisors Limited. In this capacity, he contributed significantly to the sourcing, structuring, and execution of various investment deals.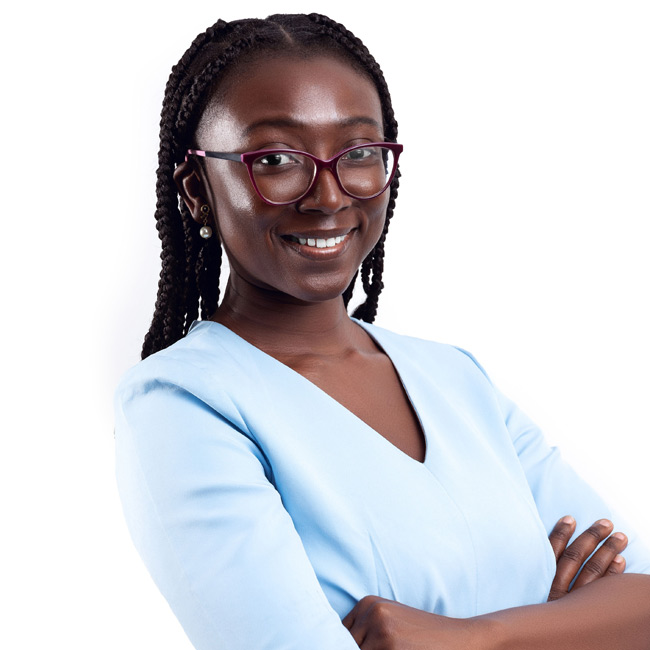 Beatrice Ackon
Principal Executive Officer
Beatrice Ackon is the Principal Executive Officer at Stratosphere. Beatrice's experience spans administration, corporate management, business development, operations, and stakeholder management. With a hands-on approach and mindset, She offers invaluable support to the C-Suite and Board of Directors at Stratosphere in the implementation of key organizational strategies. She holds a BSc. in Business Administration from the Kwame Nkrumah University of Science & Technology, Kumasi.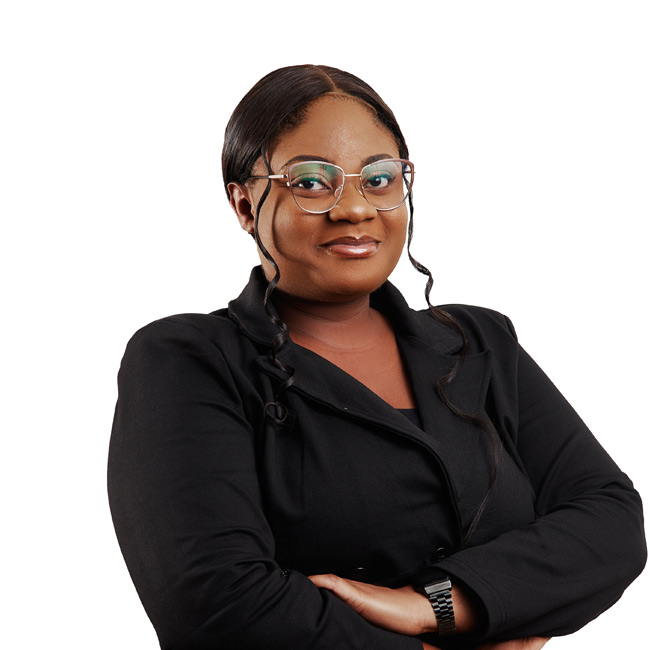 Jolyn Adiamah
Operations Support Officer
Jolyn is an Operations Support Officer at Stratosphere, supporting back-office operations, research and consulting teams. She previously worked at the National Development Planning Commission in Ghana. She holds a BSc. in Development Planning from the Kwame Nkrumah University of Science & Technology.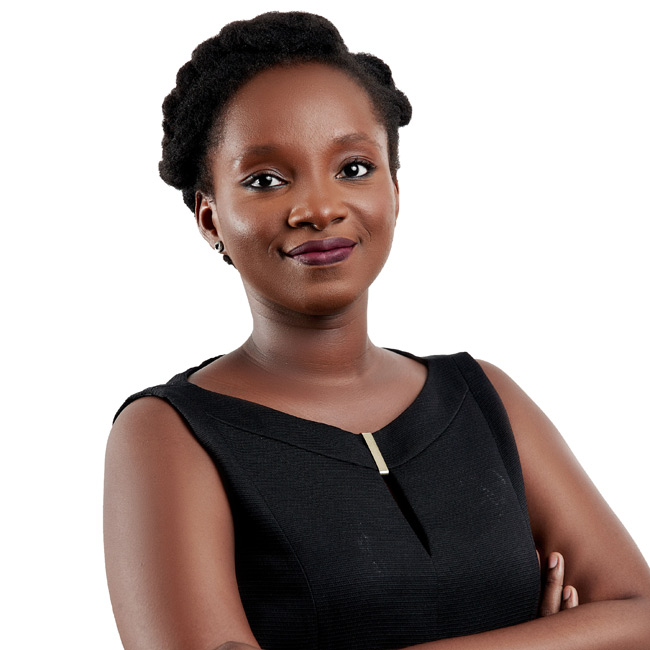 Ekua A. Afrane
Associate
Ekua is an Associate at Stratosphere. Her focus areas include Healthcare and Market Research. She previously worked at Farmerline, Kwaaba Vacations and at St. Barnabas Family Clinic. She holds a BSc. in Business Administration from the Ashesi University College, an MSc. in Development Finance from the University of Ghana Business School and is currently completing a Project Management Professional (PMP) certification course at the Cambridge Centre of Excellence.
Stratosphere Team
Our Board Of Directors
Patricia Trish Ntim-Amoah
Chairman
Trish is the Vice President on the Investment Team for Verod Capital, Ghana. Previously, Trish was a Manager in Financial Advisory at Deloitte and Touché (Ghana), managing engagements across Corporate Finance, Transaction Services, and Valuation & Modelling. Before Deloitte, she worked with Deutsche Bank, HSBC, and Lehman Brothers in London. She has an MBA from Harvard Business School, an MSc in Finance and Private Equity from The London School of Economics, and a BSc (Hons) in Applied Business Management from Imperial College London. Trish is also a CFA Charter holder.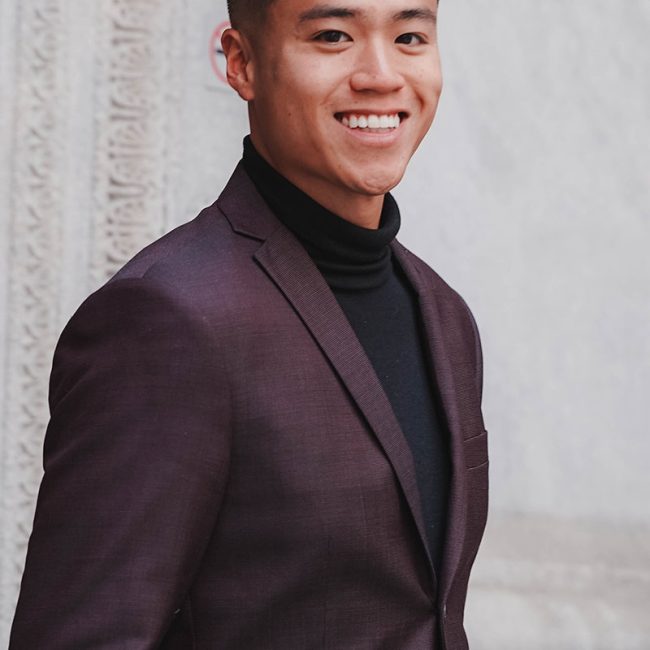 Susan Chen
Non-Executive Director
Susan is an experienced Chief Operating Officer and Chief Growth Officer with a demonstrated history of working in the retail and tech industries. She is skilled in Business Development, Call Center Management, Logistics Solutions, Market Research and solving complex issues across departments. Susan is a strong marketing and operations professional with a Master of Business Administration (M.B.A.) focused in Finance from Wharton Business School, as well as a CFA charter holder.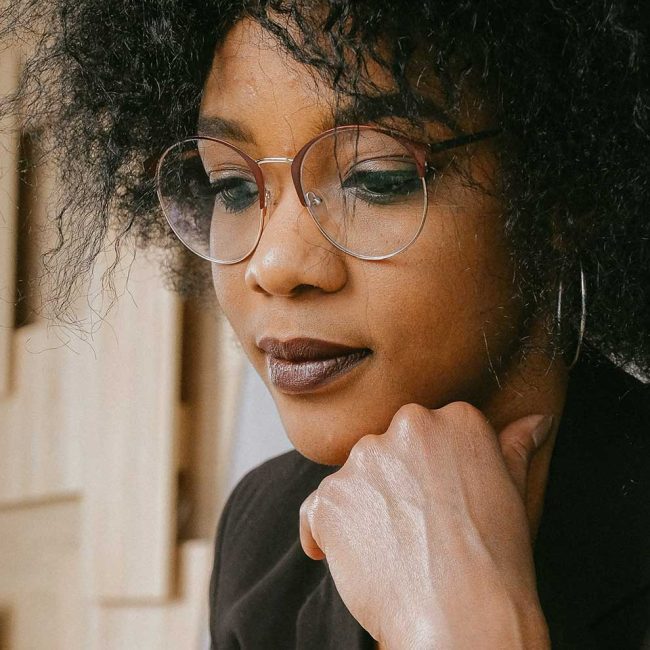 Kuorkor Dzani
Non-Executive Director
Kuorkor is the deputy Managing Director for NDK Financial Services Limited. Prior to joining NDK in 2013, she had over 7 years working experience in various roles in Marketing, Publishing and the Banking industry. She has had previous Banking experiences with Stanbic Bank Ghana, The Central Bank of Ghana and Standard Bank Advisory in China. She is also the founder of a leading chain of natural hair salons in Ghana, which she has run for over 12 years. She has a BA Arts in English Literature & a Minor in Biology from Bryn Mawr College, USA; a Postgraduate Diploma in Marketing Management from the University of Cape Town, and an MBA, specializing in Strategy from the Olin Business School of Babson College.